Description
Here at My Teddy Roses we're obsessed with elegant bears and believe a gorgeous bear can make a milestone that much more special.
From personal experience, we have found that people pay too much for flower bouquets and are left disappointed in how quickly they wither.
We want to change all that by providing the perfect alternative.
Here's how it works
We have created elegant bear collections which are handmade from artificial roses.
Perfect for Graduations, Birthdays, Anniversaries, Valentine's Day, Weddings, Engagements, Births, Showers, Memorials, Mother's Day, Father's Day or "just because", our diverse rose bear collections are the perfect keepsake and gift.
Our Le Petit Collection rose bears come in many different colours which are available on our website.
With no watering, no maintenance, and no fuss required, they are the perfect symbol of love and sophistication delivered straight to your significant other's door.
Things to note
The product dimensions provided above are an estimated figure as the height and size of the rose bears may vary and each rosebud may differ in size, colour, shape, and appearance.
We do not offer any refunds or exchanges unless there is a fault in the product. Please refer to our returns policy for more information.
For further information, please visit our terms and conditions and FAQs.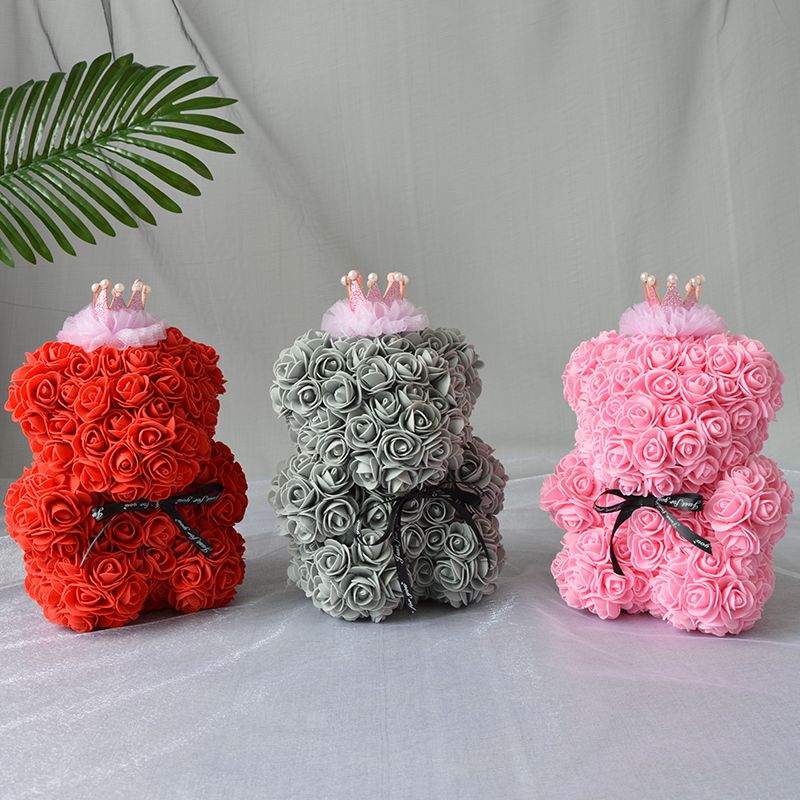 *Please kindly note that we do not offer any refunds or exchanges, unless there is a fault in the product. Further, please be mindful that each rose bud may vary slightly in size, shape and appearance. The rose colours may also appear different due to lighting and production.