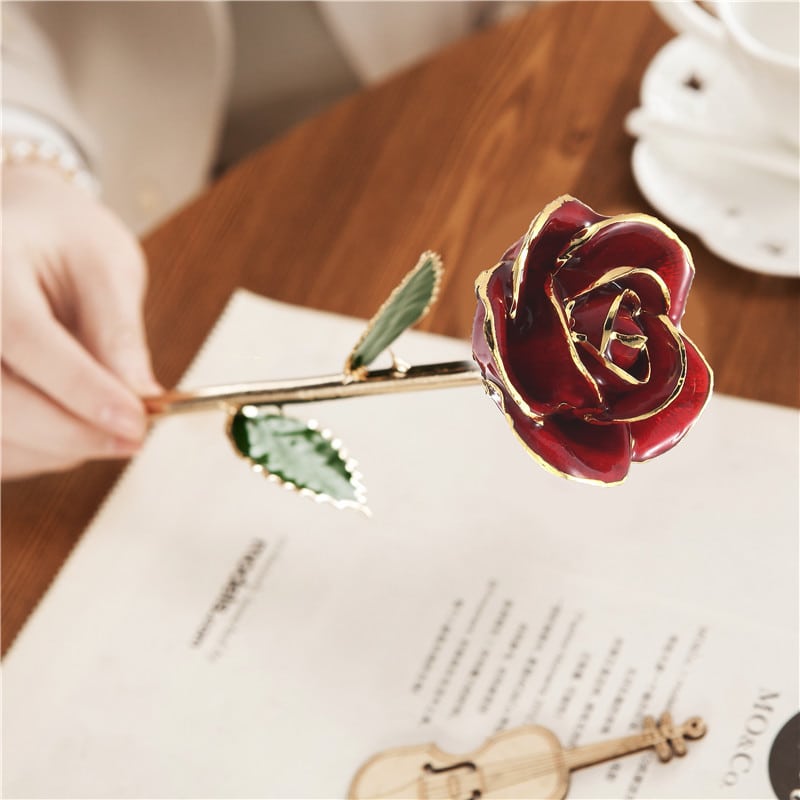 What makes these rose products special?
At My Teddy Roses, we believe that luxury is in each detail. Therefore, we do not mass produce our bears and are custom made per order to ensure that each product is created with the upmost attention to detail. We only use high-quality materials as these rose animals are created from special 3D roses which looks similar to a real rose.
Once an order is placed, we allocate an Artisan to create the rose animal which takes least three days to make. Our Artisans devote their time and love into creating these beautiful rose animals to ensure they are handcrafted to perfection giving that wow factor time and time again!
In addition, our products come with the following advantages:
Long lasting
These rose animals will not lose its attractive appearance for a very long time as the rose buds will not lose its  beautiful appearance, nor original colour.
Uniqueness
Our rose products are a unique concept and is the perfect gift for any celebration, it is also a new word in interior design. You can use them to decorate your wedding or other formal celebration as  they suit any theme or design and emphasises the exquisite taste of the organisers. This will create a special atmosphere and capture the significance of the day.
Are your roses real?
No, our rose bears are handmade with artificial 3D foamiran roses. These roses are visually similar from natural roses; creating the impression of fresh roses. The foamiran roses are a soft decorative material used in various types of needlework. It has a velvety texture resembling rose petals and is soft to touch. These roses will never wither or die and will last!
Can I get a gift box?
Unfortunately, we have discontinued these due to it's fragile state during transit.
The rosebuds fell out, what do I do?
Due to the handling of the rose bears, some of the rosebuds may fall out. Therefore, we have provided a glue stick with each rose bear to solve this issue. Please use the glue stick with a glue gun and simply glue them back together. Alternatively, you can use super glue to stick the rosebud back together.
The rosebuds are flat after receiving it, what do I do?
Due to the handling of the rose bears, some of the rosebuds may be flat during shipment. No need to stress as this is completely normal! The rosebuds are made of foamarian 3D material which is soft and delicate. Therefore, small areas may be flat and squished. All you need to do is to heat the rosebuds by using a hairdryer and lightly squeeze it to shape.
How do I take care of my roses?
Please ensure that you take care of your rose bear as follows:
Please do not water the rose bear.
If a rose falls off, please use super glue to put it back together.
Use a gentle brush to remove any dust or dirt from the rose bear.
Avoid the rose bear from being directly exposed to sunlight, strong air-conditioning, fans or vents.
How are the 24 Karat gold roses made?
Our carefully selected roses go through a 60-step preservation process which allows it to gain numerous layers via immersion electroforming that utilises our proprietary formulae.  First, they are electroplated with layers of pure copper that provides as the best base prior to the gold coating and provides a highly texture-sensitive layer.
After the rose is sealed and layered in copper, we commence electroplating in nickel. This provides the structural integrity which is necessary for the final step of certified gold-dipping.
Each layer is inspected for any imperfections and must pass our strict quality control. Once the roses pass our inspection,  they will be ready for the 24 karat gold-dipping baths which gives the roses a magnificent finish.
This will ensure that the roses will last a lifetime and will preserve its beauty throughout the ages.
Do you ship internationally?
Yes we do.
I have a corporate, promotional, collaborative or media enquiry. How do I get in touch?
Please feel free to contact us via our Contact page.
Do you return or exchange?
We do not offer any refunds or exchanges for change of mind. Please note that each order is custom made. Refunds are only available if the rose bear is faulty.